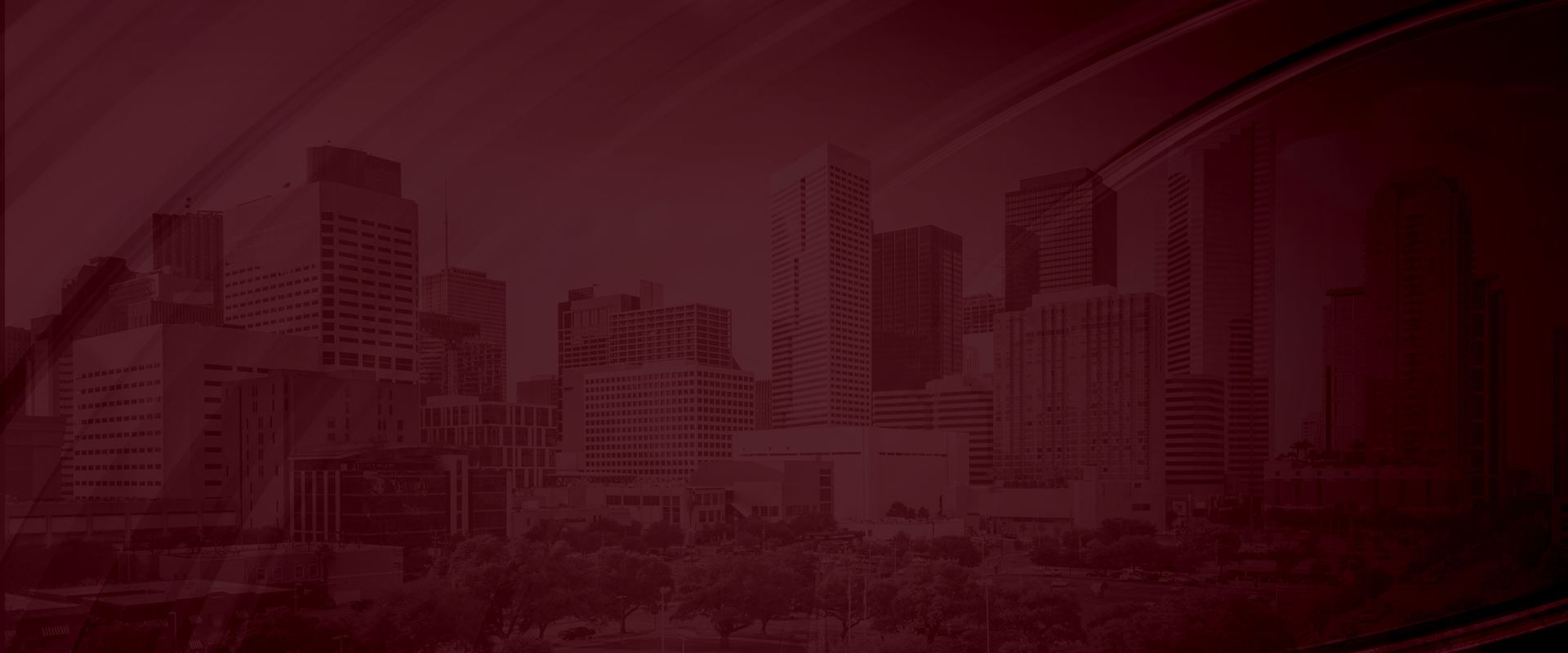 Houston Immigration Attorney Inmigración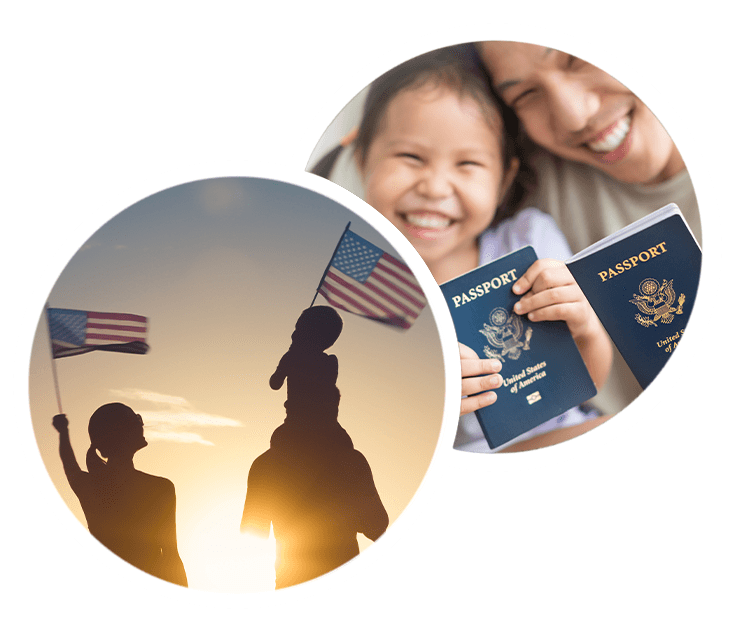 Houston Immigration Lawyer
La Abogada de la Comunidad Serving Harris County, TX and Contiguous Counties
At The Mora Law Firm P.L.L.C., La Abogada de la Comunidad Mayra Mora has dedicated her career to helping the Hispanic community in the greater Houston area, including both immigrants and U.S. citizens. Whether you need help bringing in a family member or are seeking asylum in the U.S., she can represent you. Her firm has successfully helped countless individuals in navigating the complex U.S. immigration system and she takes pride in the many individuals who have achieved their immigration goals under her care.
As a Houston immigration attorney, Attorney Mora has an exceptional understanding of the law and works with a fierce dedication to doing everything possible to advise, guide, and represent clients towards an optimal result.
---
Contact The Mora Law Firm P.L.L.C. via our email form or at (832) 346-6330 to schedule a confidential consultation with Attorney Mora today. Hablamos español.
---
"Very impressed; she really knows the law and fights a hard fight."

- Christine D.

"She provided insightful and helpful guidance on immigration issues."

- Hector G.

"She helped tremendously with my case. She was very responsive, polite, and knowledgeable. Great person to have on your team."

- Jimmy S.

"Her staff is wonderful; always on top of everything!!!"

- Gail R.
Immigration Cases We Handle
Immigration issues can be difficult and stressful. You must follow strict rules and meet deadlines. Mistakes in your paperwork, lack of proper documentation, and more can lead to delays and denials of your case. Working with a legal professional such as Attorney Mora means that you will have the benefit of her knowledge and experience in avoiding these errors and pitfalls.
Attorney Mora cares deeply about her clients and their individual immigration problems. She knows how frightening and uncertain it can be when facing any immigration matter. She and her team have first-hand knowledge of what it takes to work through these issues towards your immigration goal.
Why Should I Hire an Immigration Attorney?
Hiring an immigration attorney in Houston is one of the best investments you can make when it comes to tackling your case.
Our immigration lawyer has a deep understanding of immigration policies, laws, regulations and procedures that can help you navigate your immigration status more effectively.
By retaining an experienced immigration attorney, you will be armed with the knowledge and expertise needed to ensure a successful outcome for your case.
Knowledge of complex immigration laws: Immigration law is incredibly complicated and constantly changing, so it pays to have an experienced Houston immigration attorney who knows how to stay on top of changes in the law and interpret them correctly. An experienced immigration lawyer will be familiar with the latest policy updates and their implications, making sure that you are up-to-date on any potential changes that could affect your status. Our legal Houston immigration legal team will also know how to properly represent your case before government agencies such as USCIS, ICE and CBP.
Expert legal guidance on documents for your application: An immigration attorney can also provide valuable advice about which documentation you need to provide during the application process. This can help ensure that your application is complete and accurate so that it stands a better chance of being approved. In addition, they can advise on possible alternatives if your application is denied or delayed for some reason.
Avoid costly delays: Immigration attorneys also understand how important deadlines are in obtaining certain visa statuses or work permits; they are well-versed in filing procedures and often times will file additional proof just before deadlines to increase chances of success. Without this knowledge and experience, applicants may end up missing crucial deadlines or filing incomplete documents which could negatively affect their application status or lead to potentially lengthy delays down the road.
Personalized advice on your specific immigration case: Finally, an experienced immigration lawyer will be able to offer personalized advice tailored specifically for each case based off their experience resolving similar cases in the past — something no online guide can do quite as accurately or efficiently. They'll think through strategies from different angles ensuring all possible options have been explored before taking any steps forward with the case.
The peace of mind gained by hiring a knowledgeable Houston immigration attorney from The Mora Law Firm makes it worthwhile investment for those looking at permanent residency status or citizenship within USA.
The Mora Law Firm P.L.L.C. handles all immigration issues, such as the following:
Bond Hearings / Casos de Fianza para Detenidos
Removal Proceedings / Procedimientos de Deportacion
Cancellation of Removal / Cancelacion de Deportacion
Legal Permanent Resident(Green Card) / Residencia Permanente
Consular Process with or without a waiver / Proceso Consular con Perdon o sin perdon
Executive Action / Accion Ejecutiva
Deferred Action for Childhood Arrivals / Accion Deferida para Jovenes (DACA)
Voluntary Departure / Salida Voluntaria
Asylum & Withholding of Removal / Asilo
Special Immigrant Juvenile Status / Estatus Especial Para Jovenes Inmigrantes
U Visa (Victims of Crime) / Visa U (Victimas de Delitos)
VAWA / Violencia Domestica
Temporary Protective Status (TPS) / Estatus de Proteccion
Becoming a US Citizen / Hacer se Ciudadano
Let The Mora Law Firm P.L.L.C. Guide You Through Your Immigration Case
Whether your case involves deportation defense, a family-based green card, a work visa, a student visa, asylum, or U.S. citizenship, the journey towards achieving your goal can be challenging. Put a legal professional on the matter who has assisted so many others who have come before you. Attorney Mora's work combines compassion for her clients with competence and dedication in her legal work. She will be with you every step of the way throughout your legal journey.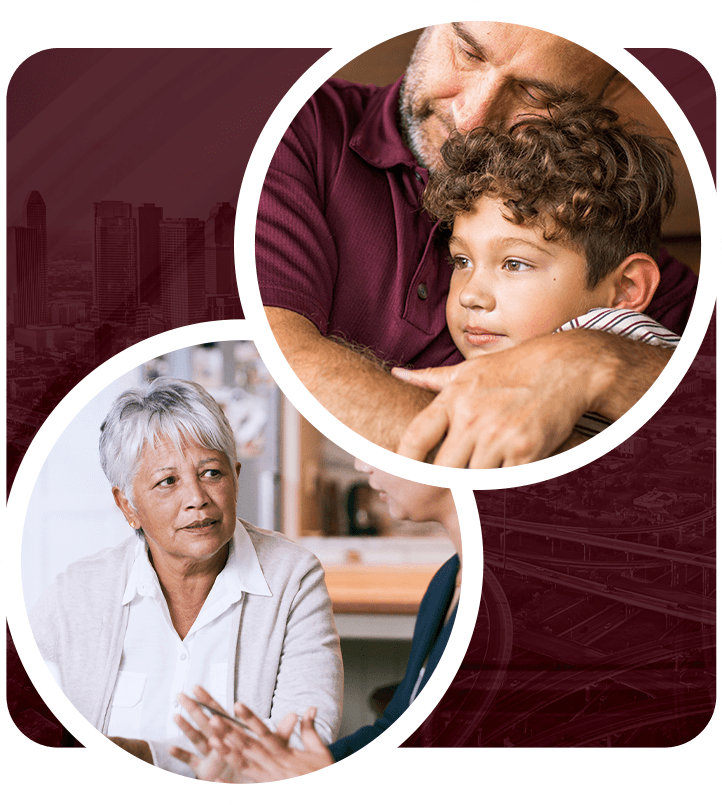 Contact Us Today To Speak With An Attorney
Personalized Service for Every Client
Relentless

We are dedicated to fighting for you with excellence, and we won't back down from a challenge.

Honest

You can trust that we will be transparent with you, and we'll communicate clearly every step of the way.

Compassionate

We strive to provide ethical, personalized service for every client; you're never just a number to us.

Winning

We navigate your case with passion and skill, and our results show it.